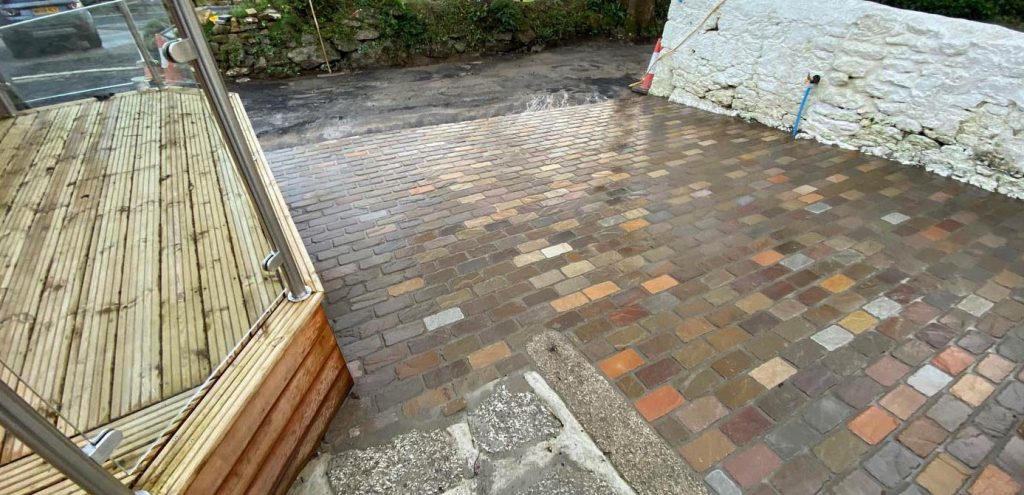 Are you thinking of paving your driveway or patio? You might have heard of block paving. Block paving is increasingly becoming a popular choice today over concrete.
Block paving is comprised of individual bricks or blocks that are laid down in a predetermined pattern. Here are the reasons that block paving is a good choice today.
Block Paving Is More Aesthetically-Pleasing
Your driveway and patio are located outside your property, and by now, you're aware of how much value your home exterior has. The exterior of your house creates an impression and even though you don't have plans to sell, having a pleasing exterior is essential.
If you are to choose between block paving and concrete, block pavers are more aesthetically-pleasing. It's because pavers can be manipulated to create designs. Furthermore, they come in various colours. Concrete has lesser options available, and even if you can have colour added to a poured concrete, the colour generally fades quickly and may not look as nice over time.
Block Paving Can Last for a Long Time
Block paving may be more challenging to install compared to concrete, but it can surely last for many years. In fact, driveways with block pavers can last for at least 25 years, that is, if also properly cared for.
Moreover, block paving is not prone to cracking, which are often inevitable in patios, especially driveways.
Block Paving Provides Better Access
Should you encounter a problem underneath your driveway, you can access it with block paving. All you need to do is remove the area where you need the access to, and when you're done, you can easily lay the pavers back. It also means that you can easily replace certain areas when they become tarnished due to oil leaks.
Block Paving Is Easy to Maintain
Maintenance of block paving is easy—all you need is to brush it to keep it looking good. However, concrete requires the reapplication of sealant every two to four years.
Meanwhile, you need to be mindful of weeds when you have block paving. Weeds can easily find their way into every nook and cranny, and your block paving isn't an exception. That is why it's important that you stay on top of your maintenance to keep these nuisances at bay.
Block Paving Is a Permeable Option
Block paving doesn't require additional drainage because it's classified as a permeable option in contrast with concrete, which is non-permeable. It means that concrete involves the installation of proper drainage solutions to comply with garden and patio regulations.
Conclusion
It's pretty apparent that block paving is a better option compared to concrete. So, if you're looking for a material to use for your driveway and patios, you might want to stick to block paving.
The trick here is to find a reliable contractor that can help you meet your needs. There are a lot of contractors that you can get in contact with today, which can be overwhelming. Choose a contractor that has an excellent reputation and provides a reasonable price for their block paving service.
If you're looking to make a block paving driveway in Cornwall, get in with us to see how we can help.