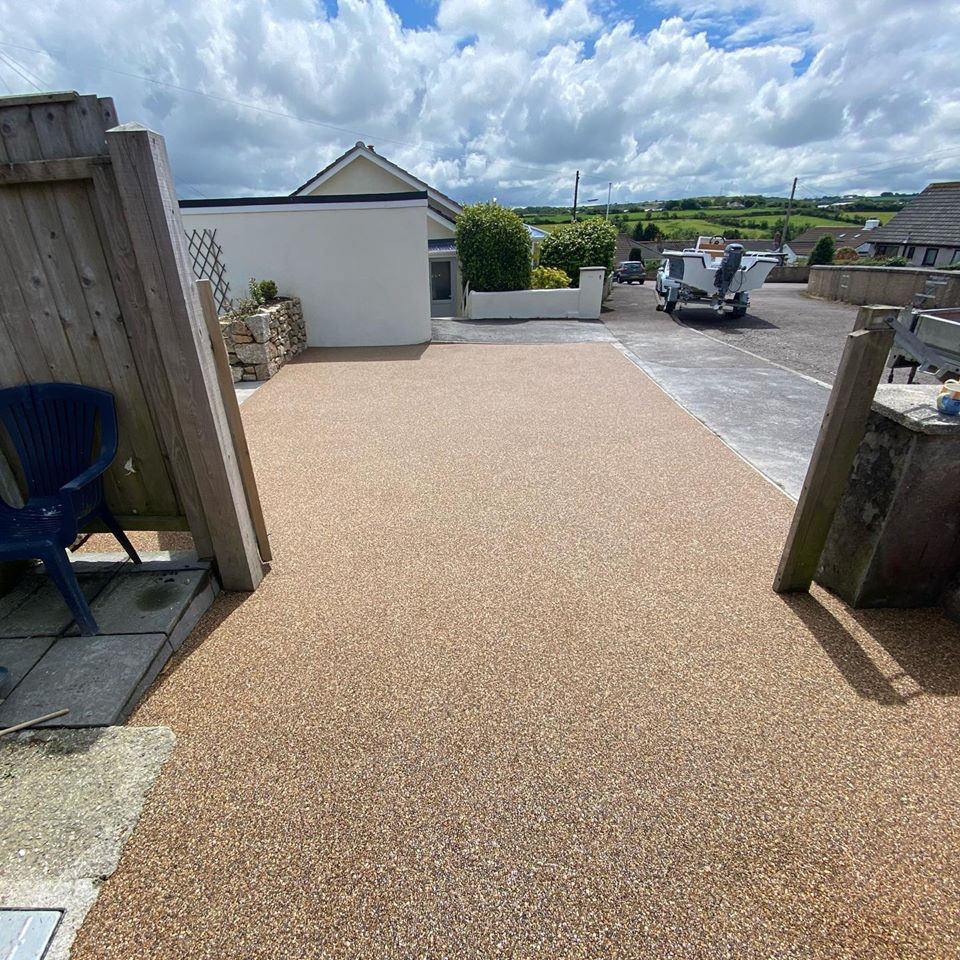 Whether you're starting a new project or planning to renovate your driveway, know that there are plenty of hard-surfacing systems to choose from in the market. Concrete, block paving, and imprinted concrete are three of the go-to choices, but not many people know the unique benefits of going for resin-bound surfacing.
What is Resin-Bound Surfacing?
Resin-bound surfacing is a modern approach that interesting adds a rustic appeal for your driveway. Unlike gravel, concrete, or dull tarmac, resin provides a hard-wearing option that is durable yet visually striking.
The process involves mixing clear resin and dried aggregates together, wherein it smoothens over an existing solid base like asphalt or concrete. The base foundation is responsible for its impeccable strength, creating a surface that has impressionable form and functionality.
With that in mind, the list below reveals how opting for a resin-bound surface is the way to go for your project:
Benefit #1: Resin-Bound Surfacing Offers High Durability
As mentioned above, resin-bound driveways are made by laying resin over an existing tarmac, gravel, or concrete surface. The extra layers create a more durable surface, which enhances its ability to withstand heavy foot traffic for years to come.
Not to mention, resin-bound surfaces are resistant to the harmful rays of the sun, so you can have peace of mind knowing that the surface will not wear down or fade in color. This means that even after years of constant abuse, a resin-bound surface will still look good as new.
Benefit #2: Resin-Bound Surfacing is Porous
Resin-bound surfaces have an impressionable degree of porosity due to the mix of materials within the surface. With the surface's ability to absorb moisture, it can reduce the risk of pooling water, which leads to lesser floods in your driveway.
On top of a better runoff, the high porosity of resin-bound surfacing also lessens the damaging action of freeze cycles. Meanwhile, it can also help the environment as the roots beneath the ground are kept watered when the resin-bound surfacing is placed near tree pits. Just be sure to follow with the SUDs regulation for a sustainable drainage system.
Benefit #3: Quick and Easy Application
Resin-bound surfacing can be set within one to two days, making it an incredibly quick and easy process to apply. Not to mention, the surface can endure heavy foot traffic after six hours since its application, enabling you to use your new driveway within the same day. The best part is that it is a hassle-free option as the process requires no site evacuations, making it a speedier and cleaner choice.
Benefit #4: Multi-Purpose Surfacing Option
Resin-bound surfacing is typically non-slip, which means that the surfacing can be applied in diverse purposes such as driveways, footpaths, walkways for swimming pools, and wheelchair ramps.
The Bottom Line
More people are moving away from concrete and paving stones as the resin-bound surfacing is steadily stealing the spotlight with its plethora of benefits. Pleasing to the eye and able to endure years of abuse, resin-bound surfacing wins for its unparalleled strength and style.
If you're looking for paving services in Cornwall, get in touch with us to see how we can help.