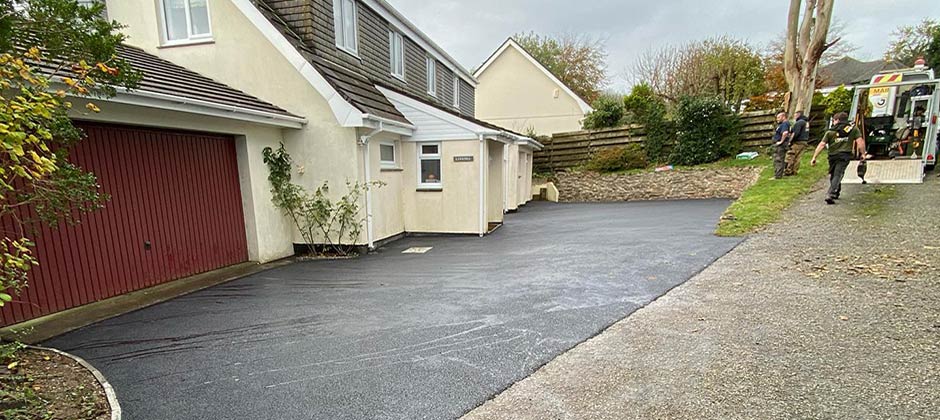 Driveways are normally the first aspect of a property that people look at when they first enter. Despite its importance and the aesthetic impact it can create, driveways are still commonly an overlooked architectural element in a property. A driveway will look great when there is unity between the design and style of your property and your surrounding landscape.
Regardless of its intended purpose, driveways should be done to make it look aesthetically appealing. There are many kinds of driveway finishes you can choose from to meet your needs and specifications. The type of material you choose will also play a vital role in the overall look of your property, durability, maintenance, and cost of your driveway.
Factors to Consider for your Driveway
Before starting on the project and spending lots of money on materials that will not give you the best results, lets us consider some factors before choosing the driveway type:
• Budget – considerations on the budget is one of the most essential and foremost factors to look at. It can make or break any home improvement project.
• Aesthetics – how important is curb appeal for you? If it is very important, then you have to choose a paved driveway that stands out.
• Local Regulations – before you begin your project, check with the local municipalities regarding restrictions on property improvements. Homeowners' association may be stricter, banning certain materials and colours to use. Because of this, you have to make sure that your project is approved before making a hefty investment.
• Maintenance – every aspect of your home needs to be properly maintained to ensure a longer lifespan. You will have to decide on how much money, time, and effort you can invest in maintaining your driveway.
Other than the factors involved, know that there are two popular types of paved driveway materials for your choosing. Keep on reading also to find out the advantages and disadvantages of each material.
Concrete Driveway
The most popular type of material for a paved driveway is the concrete, and it's there for many good reasons. For starters, it is less expensive and easy to install. Concretes are also made to last, so durability is never a problem. Concretes also offer more flexibility – it can be stamped or dyed to change its texture, richness, or colour.
Advantages:
• Longer lifespan (20 to 40 years)
• Stability
• Low maintenance
• Easy winter maintenance
• Ample traction
Disadvantages:
• Higher upfront cost
• DIY is not recommended (professional installation is required)
• Storm runoff issues
Asphalt Driveway
Asphalt is another common and most popular choice of materials for driveways. This highly-functional type is cheaper than concrete and stone. Compared to concrete, asphalt is easier to install. The black colour in asphalt makes it easier for melting snow during the winter season. However, since asphalt only comes in one colour, customization can be a challenge. Plus, you may need to have it re-sealed every four years or so since it is known to have sealing problems.
Advantages:
• Stable, solid material
• Aesthetically pleasing
• Traction is a bit higher than stone
• Easy winter maintenance
Disadvantages:
• Relatively high cost
• Shorter lifespan (15 to 20 years)
• Higher maintenance (requires re-sealing and re-surfacing every three to five years)
• Professional installation is highly recommended
Other Driveway Materials
While asphalt and concrete are two of the most preferred driveway materials, there are still other options to choose from:
• Brick
• Gravel
• Paver
• Crushed Stone
• Cobblestone
• Basalt
• Tar and Chip
Given the proper research and thorough understanding of each type of driveway material, any of these can be perfect for your home. A driveway may not the only factor buyers will look at when buying your property, but it can always increase the curb appeal and value of your home. Make sure to have the installation done right the first time.
If you're looking to get a paved driveway, get in touch with us today to see how we can help!